YouTube defends recent decision to keep Tommy Robinson on its site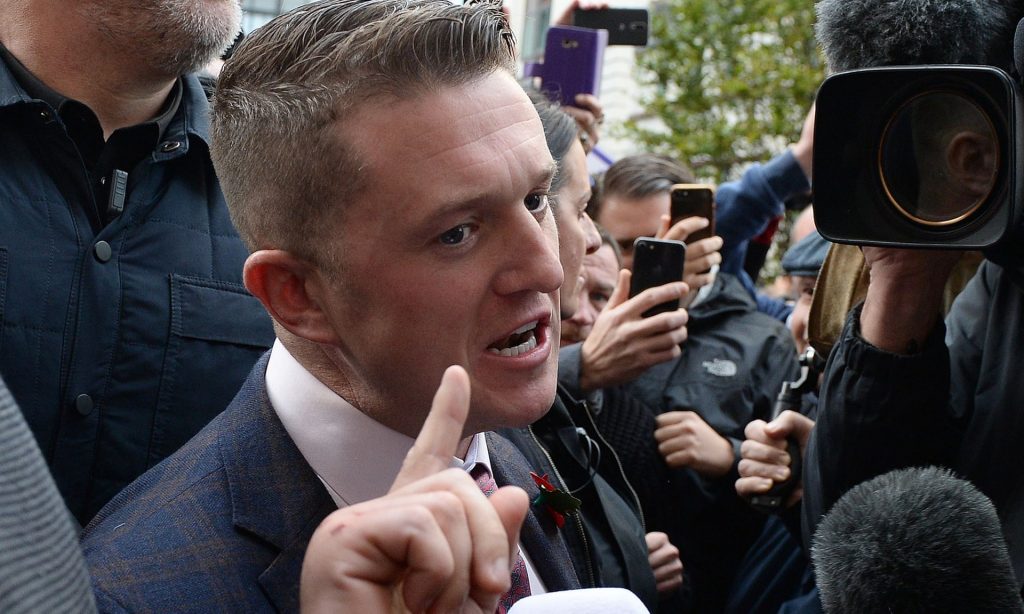 The Guardian
YouTube has defended its decision to keep Tommy Robinson on its platform, arguing that the far-right activist's content on its site is fundamentally different from the posts that led Facebook and Instagram to delete his account last week.
Additionally, Amazon has removed one of Robinson's books, Mohammed's Koran: Why Muslims Kill For Islam, from sale. His autobiography remains on the site. The company confirmed its decision to the Guardian, saying that "we reserve the right not to sell certain inappropriate content".
Robinson, whose real name is Stephen Yaxley-Lennon, posts live streams to YouTube about once or twice a week, sent with a feature that lets users pay to have their comments highlighted in live chat threads – revenue which is kept by YouTube, after the company "demonetized" Robinson's videos in January.
---
---
In his most recent video, posted shortly after a legal letter was delivered to his family's home threatening libel action by lawyers representing a Syrian refugee filmed being pushed to the ground and having water poured on his face at school, Robinson noted that he had stayed scrupulously within the rules of YouTube. "My YouTube account has zero community strikes," he said, "and zero copyright strikes. I've done nothing and said nothing wrong."
YouTube limits the functionality available to an account if it receives one strike for violating the site's community guidelines, and deletes the account entirely if it receives three in a 90-day window.
According to YouTube's own hate speech policies, Robinson would have received a strike if he used the site in the way Facebook says he used his Facebook and Instagram accounts. There, Facebook said, Robinson "posted material that uses dehumanizing language and calls for violence targeted at Muslims".